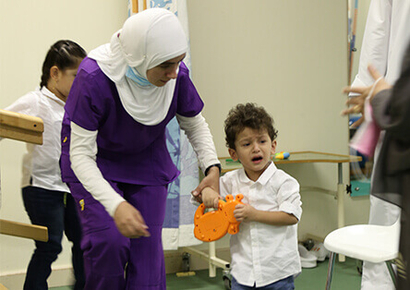 Abdulla...The journey of Physiotherapy
He was born with a skeletal condition that requires a specific plan from a multidisciplinary team, including Physiotherapy. He used to attend his sessions with his caring and lovely family. He is trained in a highly equipped facility, with the latest technology and comforting environment.
When he fell down, his cute and caring sister rushed to him with her smile and motivating words. Dana is not 6-years-old yet, but she acts as an angel. Despite Abdullah's crying and resistance, she managed to convince him to get back to training.