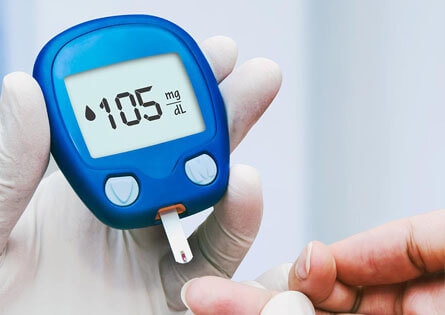 Have you been recently diagnosed with diabetes, do you want to understand the impact of long-term endocrine conditions on the quality of life of your loved ones, do you need advice or interested in getting information on how to deal with obesity?
Here at the National Diabetes and Endocrine Centre, we are staffed with specialized health care providers to look after you.
We serve as a centre of excellence providing patient-centred holistic care in diabetes and endocrine disorders through highly specialized multidisciplinary teams.

Our Vision
Our Vision is to lead the country in the treatment and prevention of diabetes and endocrine with international standards of care.
Our Mission
Serve as a center of excellence that provides patient centered holistic care in diabetes and endocrine disorders through highly specialized multidisciplinary teams, using efficient therapies and focusing on health promotion and life style modification.The center aims to enhance the practice via accredited education, training and scientific research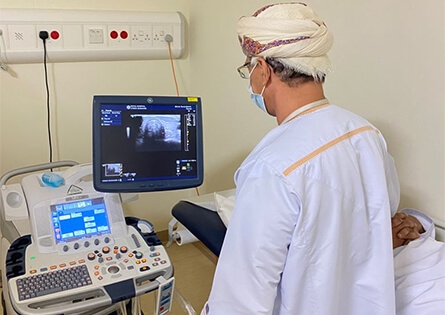 Specialties
Adult Diabetes and Endocrine
Pediatric Diabetes, Obesity and Endocrine
Adult Obesity Medicine
Therapeutic Nutrition for Diabetes and Obesity
Nursing Diabetes Education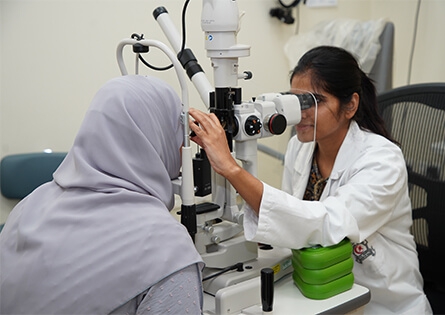 Adult Metabolic and Endocrine outpatient clinic
Thyro-oncology and FNA cytology clinic
Adult Diabetes outpatient clinic
Insulin pump clinic
Adolescents Diabetes clinicAdult and Pediatric Obesity outpatient clinic
MultispecialtyCombined Clinics with (Diabetes in pregnancy - Lipid disorders – Bariatric surgery – Reproductive health)
Pediatric outpatient clinic (Endocrine, Diabetes and Obesity)
Bone Density and Osteoporosis management
Nursing Diabetes Education
Therapeutic Nutrition
Diabetic foot care
Diabetic Eye health
Psychological and behavioral Counseling
Health education
Endocrine and Diabetes Continuous Medical Education
Diabetic Educators
Diabetes Nurse Educator maximizes the use of interdisciplinary team resources to enable chronic disease management for patients with diabetes.
Diabetic Educator Nurse focuses on planning, coordinating and providing diabetes-related health promotional activities. She provides comprehensive diabetes education and care for patients with diabetes in clinic setting. Also, she conducts a thorough assessment of the patient, guides the patient in setting goals, collaboratively develops a basic plan for the patient and provides follow up and measurable outcome.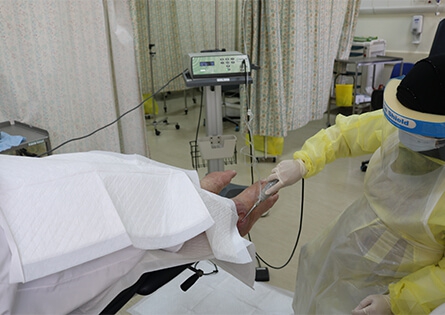 It is a tertiary clinic that offers a multidisciplinary approach in managing diabetes related foot complications such as peripheral vascular disease, peripheral neuropathy, diabetic foot ulcers, foot deformities and lower limb musculoskeletal pathologies.
The clinic provides a number of services that includes but not limited to:
Diabetic foot assessment to evaluate and establish the risk of ulceration.
Education on diabetes related foot complications
Management of foot pathologies such as fungal infection and plantar fasciitis and the removal of callous and corns, etc
Therapeutic offloading devices to help manage diabetic foot ulcers and Charcot foot.
High risk foot management by podiatrists working hand in hand with wound nurses, vascular surgeons, and infectious disease.
Preventative care with an emphasis on education in foot care, footwear and trauma prevention.
Organizing and offering training courses in diabetic foot care.
Ingrown toenail surgery