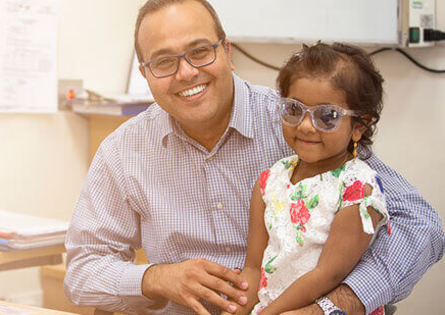 Effectiveness. Transparency. Caring
Children at The Royal Hospital get the best, most extensive and high-quality medical service, delivered by a comprehensive team of extremely specialized consultants and health care professionals. No matter what medical need your child has, the pediatric unit will provide the best medical care.
The pediatric teams are staffed with the best professionals providing main and subspecialty services including acute medical care dedicated for emergency pediatric conditions, allergy and clinical immunology dealing with extensive complex allergic disorders, and inborn errors of immunity, developmental pediatric, gastroenterology, clinical and biochemical genetics, nephrology, neurology, pulmonology, and rheumatology.