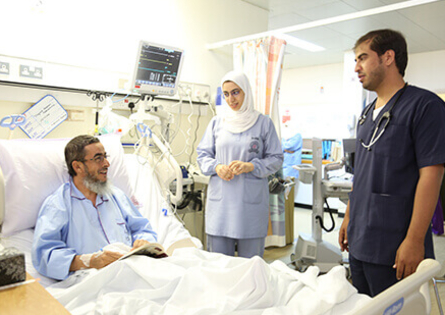 At internal medicine, our teams of specialized health care professionals are committed to providing high-quality comprehensive service to every patient, whether it is for an urgent acute medical procedure or any medical subspecialty care.
A full spectrum of various medical conditions including rheumatological disorders, immunity problems, infectious diseases, psychiatric, endocrine, and metabolic disorders.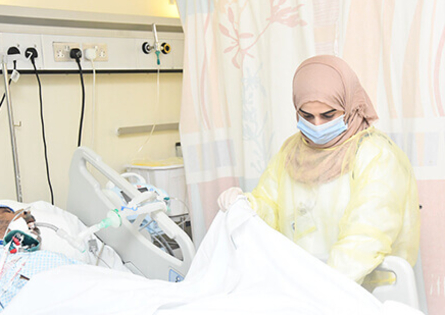 The Acute Medical Admission is responsible for the acute care of various medical conditions with daily admissions up to 30 per day, in addition to a medical high dependency unit with a capacity of 8 beds providing immediate care for deteriorating/critically ill patients and serving as a step down for medical patients being transferred from the Intensive care unit.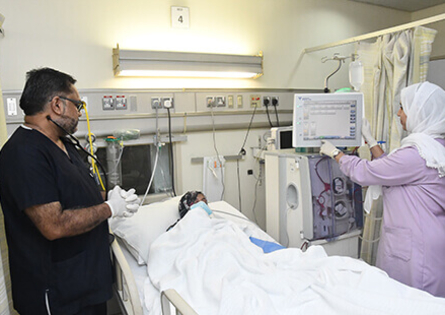 The Nephrology department at the Royal Hospital is the biggest in the whole country.
It offers a comprehensive approach to the diagnosis, management, and treatment of Nephrology diseases in adults.
We have inpatient and out patients services for the Nephrology disease as well as Renal Transplant. We accept complicated cases from all over the Sultanate.
We do around 100-120 native and graft kidney biopsies/year. The Nephrology department at the Royal Hospital is the only center in the country to offer kidney transplant for the End stage kidney disease patients.
Moreover, we take all the blocked or infected dialysis accesses like Blocked Tunnelled catheter, blocked Arterio-Venous Fistulas and Grafts.
Temporary dialysis catheters like Femoral venous catheters and Internal Jugular catheters are inserted by the Nephrology Doctors while the Tunnelled catheters are inserted by the Interventional Radiologists.
The subspecialties constitute: