Our Heroes
PROFILES OF COURAGE
In preparedness for the COVID-19 surge, the hospital established a task force group that ensured staff are trained, equipped and capable of practices needed to: (1) Prevent the spread of COVID-19 within the facility; (2) Promptly identify and isolate patients with possible COVID-19 and inform the correct facility staff and public health authorities; (3) Care for a limited number of patients with confirmed or suspected COVID-19 as part of routine operations; (4) Care for a larger number of patients in the context of an escalating outbreak while maintaining adequate care for other patients; (5) Monitor and manage any healthcare personnel that might be exposed to COVID-19; and (6) Communicate effectively within the facility and plan for appropriate external communication related to COVID-19.
In an unprecedented situation during the pandemic acceleration around the world and with healthcare systems suffering severe shortages of equipment and staff, our frontline heroes in the Royal Hospital continue to provide inspiring high-quality care. Other health care workers have been providing resources and logistic support to the different COVID-19 teams. This process has been driven by institution-wide training and guidance.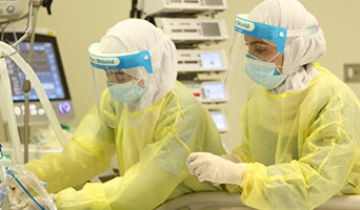 COVID-19
Nursing Team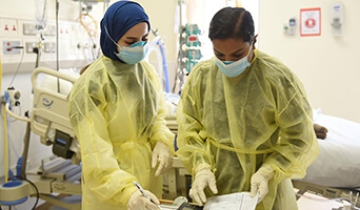 COVID-19
Intensive Care Unit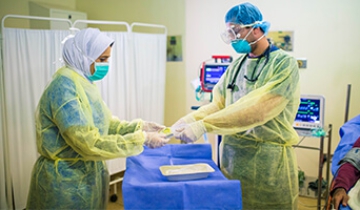 COVID-19
General Ward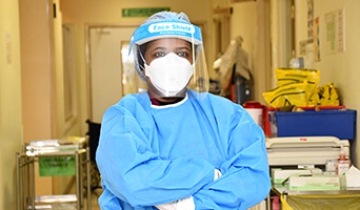 COVID-19
Obstetrics & Gynecology Ward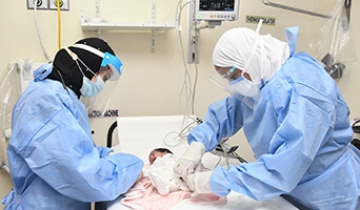 COVID-19
Pediatric ICU & General Ward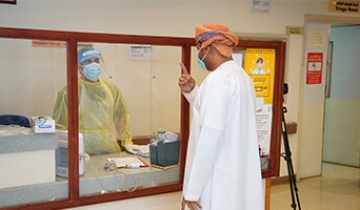 COVID-19
Accident and Emergency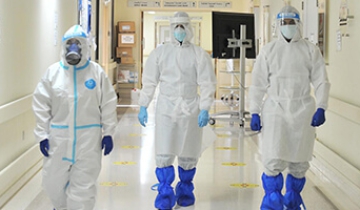 Infectious Diseases Team and Infection Control Team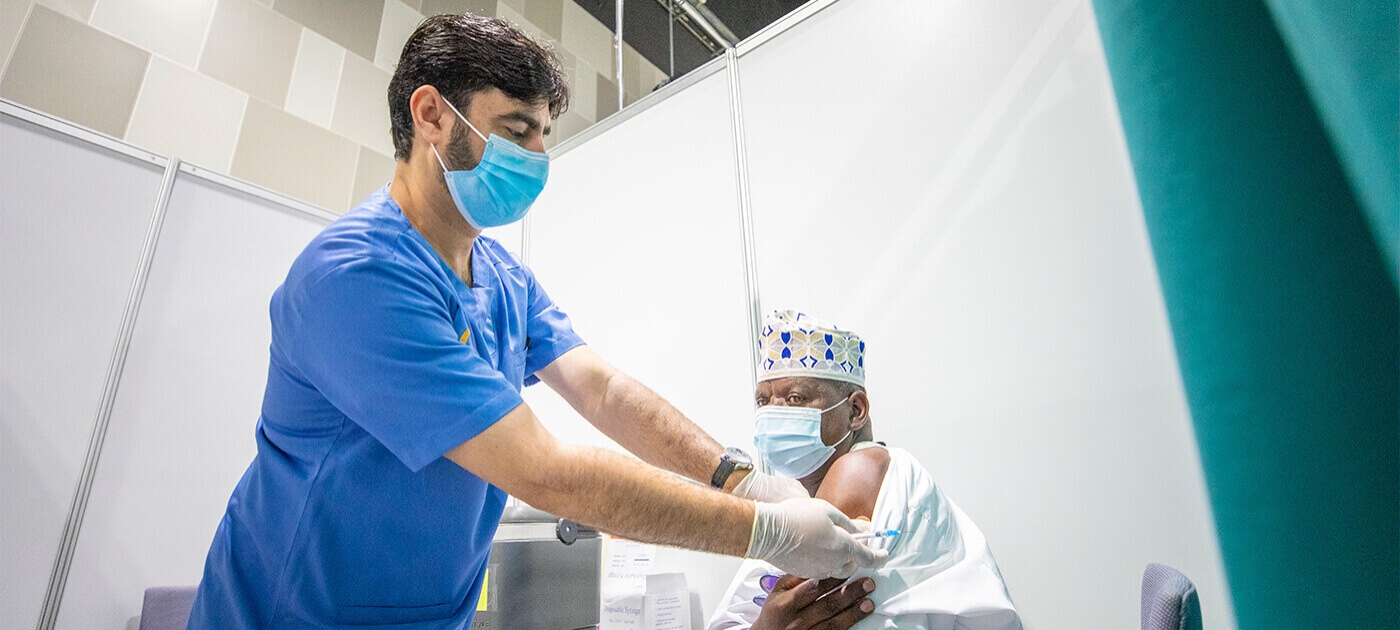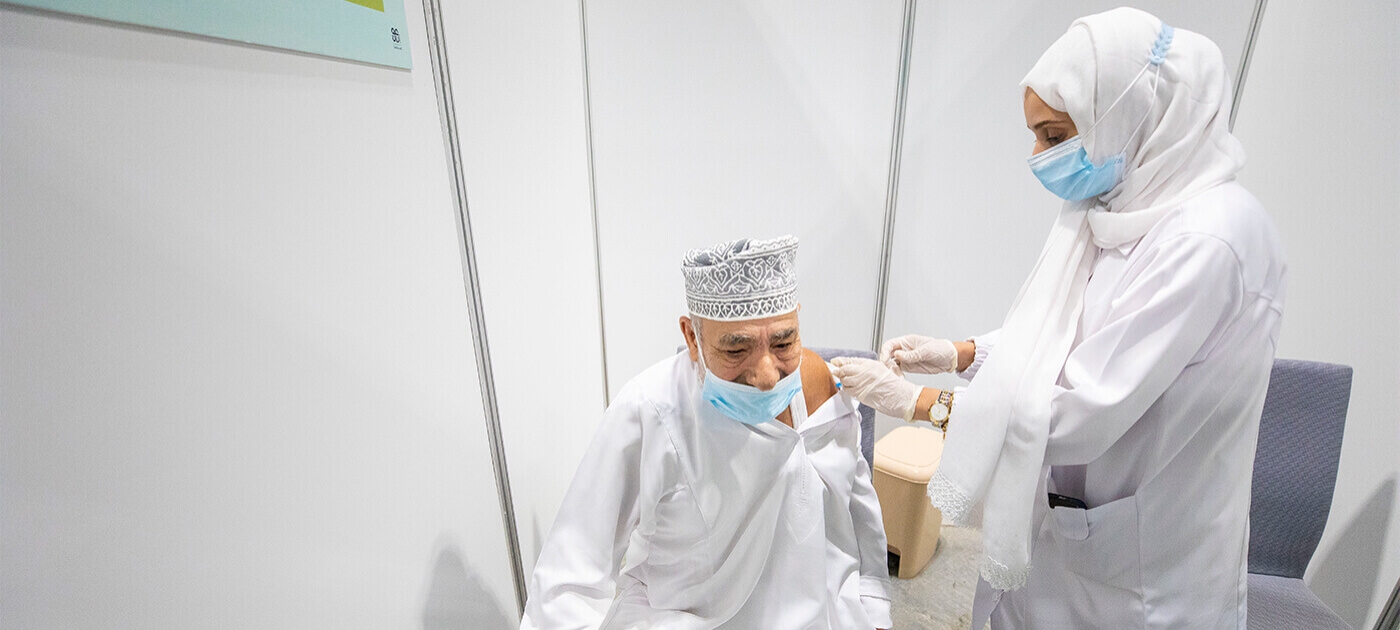 COVID-19 ADVICE FOR THE PUBLIC
GETTING VACCINATED
The world is in the midst of a COVID-19 pandemic. As WHO and partners work together on the response -- tracking the pandemic, advising on critical interventions, distributing vital medical supplies to those in need--- they are racing to develop and deploy safe and effective vaccines.

If you have symptoms or/ and a contact with COVID-19 positive individual.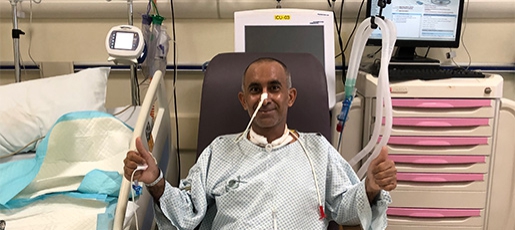 SELF REHABILITATION FOR COVID-19 RELATED ILLNESS
The Covid-19 virus is one of the corona viruses that infect the respiratory system and cause diseases ranging from common cold to acute respiratory syndrome, and respiratory symptoms of Covid-19 disease.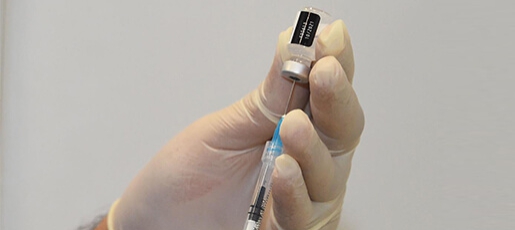 COVID-19 Vaccine
Vaccines are developed to fight against disease and are not administered to track your movement. Vaccines work by stimulating your immune system to produce antibodies, exactly like it would if you were exposed to the disease. After getting vaccinated, you develop immunity to that disease, without having to get the disease first.
ALL ABOUT YOUR PROTECTION IN THE CONTEXT OF COVID-19
Masks should be used as part of a comprehensive strategy of measures to suppress transmission and save lives; the use of a mask alone is not sufficient to provide an adequate level of protection against COVID-19.
If COVID-19 is spreading in your community, stay safe by taking some simple precautions, such as physical distancing, wearing a mask, keeping rooms well ventilated, avoiding crowds, cleaning your hands, and coughing into a bent elbow or tissue. Do it all!