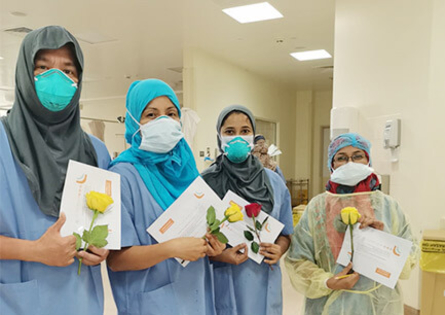 Mental health services have a major impact in a general hospital. The Consultation-Liaison Psychiatry unit provides mental health service for inpatient in medical and surgical setting. The team comprises of expert mental health professionals who assists the primary teams by providing diagnostic, management and referral advice for their patients who are suffering from mental disorder or psychological distress.
Moreover, it provides collaborative, integrative mental health care to outpatient populations e.g., psycho-oncology, psycho-nephrology, cardiac psychiatry, perinatal psychiatry, transplant & bariatric psychiatry etc . The team liaises with all hospital departments and national centers, receiving numerous referrals to be seen either as inpatient or outpatient. Scope of Services
In-patient psychiatric consults to various departments around the hospital (medicine, surgery, gynecology ,hematology, oncology, cardiology, critical care, etc ).
Consultation-liaison Psychiatry Clinic
Psychotherapy Clinic
Counselling clinic at Adult Diabetic and Endocrine Centre (NDEC)
Telemedicine clinic
Combined Woman Mental Health Clinic
Pre-Bariatric and Pre-Organ Transplant Psychiatry clinic
Urgent psychiatric evaluation and treatment for Royal Hospital staff with mental illness or psychological distress
Caregiver assessment and psychological support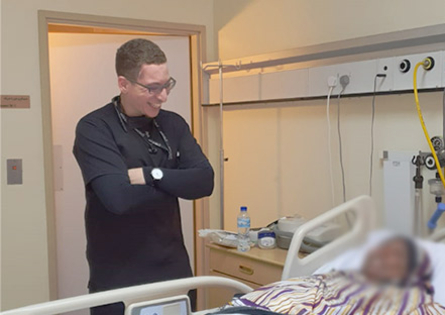 Our doctors are specialized in
Conducting comprehensive psychiatric interview and mental state examination using psychosomatic approach.
Gathering extensive information through review of pertinent records and interviews of patients, caregivers, and other healthcare professionals.
Using neurobehavioral and cognitive assessment tool.
Developing and implementing comprehensive medical/psychiatric treatment plans that address biological, psychological, and sociocultural domains.
Using appropriate treatment interventions for coexisting psychiatric disorders in medically ill patients, including pharmacotherapy and psychotherapy
Managing acutely disturbed patients
Suicide and other risk assessment
Detecting psychiatric illness induced by medical condition or its treatment.
The proper use of psychotropic drugs in medically ill patients including drug- drug interactions.
Using verbal, nonverbal and written communication skills that effectively convey the consultant's impressions and recommendations to patients , caregivers and the healthcare team.