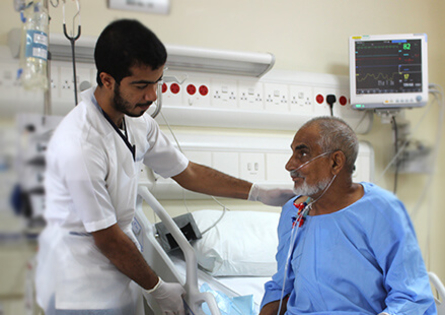 The Royal Hospital is the first hospital to provide palliative care service in the Sultanate.
It was developed to reach the highest level with the goal to improve the quality of life, whether for the patient or his family.
It is an approach to care, provided by a multidisciplinary team for patients facing advanced diseases such as cancer, heart, kidneys, liver disease, and others. It offers a humanistic orientation of the medical concept in its highest form, reflecting human values and noble goals to ensure a better life for patients and their families.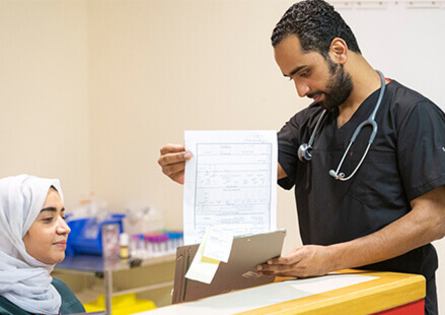 Striving to create a new environment so that the patient lives with the stage of the disease by taking into account the physical, psychological, social, and spiritual needs, palliative care focuses on early identification of symptoms such as pain, or other symptoms by using Edmonton symptom assessment system that measures 9 common symptoms and provide an individualized treatment plan.
Members of the palliative care team have special expertise in treating the various symptoms, according to the latest medical information, in cooperation with the treating team to ensure good coordination of care. However, the role of palliative care is not limited to treating the symptoms of the disease, but also to improving the patient's quality of life.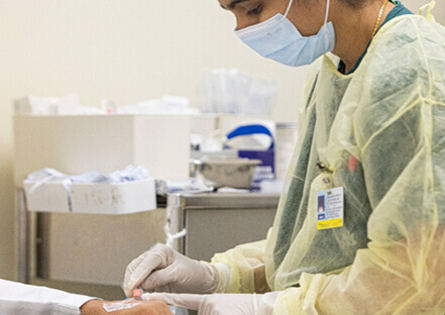 For example, many patients who suffer from chronic diseases such as cancer were not able to receive chemotherapy due to the deterioration of their health, until they were referred to the palliative care team where the various pains and symptoms were controlled, and the patient then returned to receive the necessary treatment.
The team respects personal decisions regarding the type of treatment desired by the patient. When planning for palliative care, care is provided in a hospital, or at home, where a palliative care specialist can help coordinate the transition between hospital and home care. The team will inform the patient and the family members about what to expect, and will hold meetings or phone calls to follow you throughout your illness.